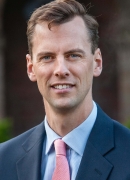 Mr Adam Hurst
We believe that all children have special gifts and talents, which too often remain hidden. Dolphin School offers an environment which encourages these gifts to flourish. Children leave Dolphin with confidence in themselves, a strong sense of individualism, the ability to adjust well to different school and social situations, and a strong sense of curiosity. Throughout life, in a rapidly changing world, our boys and girls will have the skills and the confidence to successfully pursue their goals and interests and to lead happy and fulfilled lives.
Dolphin children are allowed to develop as individuals and are encouraged to fulfil their potential in small classes under the careful guidance of specialist teachers. Abundant academic, artistic, social and sporting stimulation is provided through a varied, broad, well-rounded programme. We encourage lateral thinking and the ability to link concepts and ideas across subject and topic areas. Expectations for all children are high and academic rigour is a key component in all lessons.
Dolphin School provides the friendly, family atmosphere of a small school. All members of staff are actively engaged in the pastoral care of all of our children, but each form teacher assumes special responsibility for the daily well-being and overall progress of a small group of children. In addition, children in their Years 6-8 have a mentor, as another layer of pastoral and academic support and guidance. The average class size is 15, although this can vary year to year. Children learn to talk as well as listen to each other, to consider and empathise with the opinions of others, and to take pride in their own achievements, but also the accomplishments of their peers. They are encouraged to accept responsibility and to develop leadership skills.
Courses offered. At Dolphin, children are taught by subject specialists from Year 3. In Early Years we provide a firm grounding in literacy and articulacy. French begins in Nursery, Mandarin in Year Five, Latin in Year Six and Spanish and Greek in Year Seven. Laboratory based Science is taught from Year 3. Mathematics, Geography, History, ICT, Earth Studies, Global Citizenship, Classics, Art, Drama, Music and PE are taught throughout the upper school. Architecture, astronomy, philosophy, critical thinking, and current affairs are also built into the curriculum.
Activities. A unique feature of a Dolphin School education is our extensive residential field trip programme in which all children participate from the age of seven. The work related to these trips forms major sections of all departmental syllabuses. Annual field trips include visits East Sussex, Dorset, Ironbridge, North Wales, Northumbria, Normandy, and Italy, while specific departments organise residential trips to Boulogne and Stratford. We also offer an extensive mountain-walking programme. Staff and children participate in a graded fell-walking programme. Locations range from the Lake District and Brecon Beacons to Snowdonia and the Alps. We also organise sports tours.
We believe in 'hands-on' learning, whether in or outside the classroom, and children participate in a wide range of day trips to museums, theatres, archaeological sites and many other venues.
Almost all costs associated with field, walking and day trips are included in the fees, as are lunch-time and after-school clubs which include: athletics, tennis, short tennis, judo, rounders, cricket, embroidery, computing, swimming, football, netball, gymnastics, craft, hockey, chess, cross-country, rugby, art, table tennis, music, string group, choir, orienteering, gardening, cookery, team building and drama.
We field teams at all levels in football, rugby, cricket, netball, tennis, swimming, cross-country, athletics, and hockey. We are well represented at county level and a large number of our students play with distinction for local clubs.
Facilities. Our hall offers a splendid venue for school concerts and plays. We stage several major productions each year. Grounds include a swimming pool, two all-weather tennis courts, netball courts, and large playing fields. Cricket matches are played at Hurst Cricket Club.
Entry. Nursery at age 3 , Reception at age 4 , and throughout the Lower, Middle and Upper School.
Examination results. Our examination results are very strong and we regularly win scholarships (academic, drama and sport) to senior independent schools, including Wellington College, Abingdon, The Abbey, Queen Anne's and Leighton Park. We have a thriving Old Delphinian organisation. Most past pupils gain good degrees with disproportionately high number going on to study at Oxbridge.