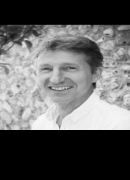 Mr Antonio Autor
Brockwood Park is an international residential vegetarian school for girls and boys. Students come from over 20 different countries and the mix of cultures provides excellent opportunities to learn other languages and make international friends. With an average of 70 students aged 14 to 19, the school has the feel of a large family rather than a boarding school. Classes have 7 students on average, so teachers can give individual attention to each student.
Students at Brockwood Park have a good range of academic choices. They may prepare for university entrance examinations (A / AS levels or SAT), focus on ESL certification or develop, in consultation with an academic advisor, their own projects and portfolios in keeping with their particular talents and interests. In all cases, continuous assessment of each student is by written and verbal reports, rather than grades.
What is different about Brockwood?
Apart from the family, education is the single most important factor in deciding how the young will meet the world and cope with adult life. Yet education often fails to awaken in students an understanding of themselves, an inner clarity and strength that will enable them to face the challenges that lie ahead. Brockwood Park School exists as a residential school to ensure that students gain both a good academic education and one that nurtures in them human qualities such as affection, self-knowledge, creativity, integrity and co-operation. The school encourages enquiry about all aspects of life. Students are invited to discuss conformity, anger, fear and relationship - with people, nature, ideas, and objects - just as readily as they are required to study Mathematics, English and Science. Woodwork, Music, Art, Pottery, Dance, Biology, Chemistry, Physics, Psychology, Geography, History and Spanish are just some of the other subjects being studied.
Brockwood Park is situated on a large country estate a little over an hour from London. Teachers and students live, work, play and inquire together, caring for the estate and grounds themselves.
Brockwood Park was founded by educator and philosopher J. Krishnamurti in 1969.