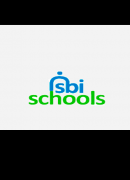 Forres Sandle Manor is more than a school, it is an extended family, the members of which know and care for each other day by day, hour by hour. Our very high staff/pupil ratio ensures that each individual child is given the support, attention and care which all children require and the aim of the school is, above all, to ensure that children are happy and secure in all that they do and that they discover and use their talents to the full.
Our academic standards are high and our teaching methods combine the best of traditional techniques with the most exciting modern ideas. A large number of Awards are won to top independent senior schools and the music department is outstanding. We believe that the range of activities, hobbies and sports available to both boarders and day children is remarkable and weekends are reckoned to be the best part of the week! This is born out by the 'Outstanding' score awarded by Ofsted for our exceptional boarding provision.
At Forres Sandle Manor we combine a close and caring community spirit with the belief that the future is exciting and challenging. Visiting parents are impressed by our facilities, by our plans for the future, by our dynamic and cheerful staff and, above all, by the warmth and courtesy of our children. Send for a prospectus or, better still, come and see for yourself!