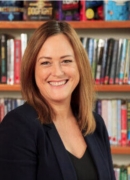 Rebecca Smith
Stroud is a co-educational day school for children aged 3-13 in a rural location on the outskirts of Romsey in Hampshire.
It is an exciting school full of character and innovation. Children are taught the full range of National Curriculum subjects by highly qualified staff. The wide range of activities offer opportunity and challenge, enabling children to build self confidence and realise their full potential.
Children are prepared for entrance exams at 11 and 13 for selective senior schools, but more importantly we aim to prepare them for their future life challenges and to provide a full, all-round education, underpinned by core values of Honesty, Respect and Happiness. Stroud has an excellent academic record and has similar high expectations in sport, music, drama, the arts and many extra-curricular activities.
Highwood House is a beautiful red brick building situated in an attractive and rural setting within easy reach of Winchester, Southampton and Salisbury. There is a morning bus available from local areas. The house stands in 20 acres of grounds which include playing fields, a heated swimming pool, tennis courts, an all-weather riding arena, stables, woodland, a narrow river, a natural pond, and gardens. Within the house itself are classrooms, a well-stocked fiction and reference library, an extensive Science laboratory, and an Information Technology room with over 20 PCs connected to our own network.
There is a full size, state-of-the-art sports hall, art studios, music room, DT room, cookery facilities and Modern Foreign Languages block.
There is a purpose-built Early Years Unit comprising of two nursery and two reception classrooms complete with outside environment to fulfil the needs of young enquiring minds. In September 2018, a brand new Key Stage 1 building for Years 1 to 2 was opened; including folding walls between classrooms to enable collaborative learning, a model adopted in Finnish schools to great acclaim.
Within these comfortable surroundings and a delightful family atmosphere we encourage children to be self-disciplined and develop a sense of responsibility towards each other and the environment in which they live.