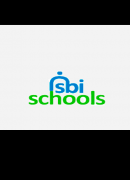 Mrs A V Whatmough
At St Nicholas' School we believe that the best education is a partnership between teachers, pupils and parents. By creating a supportive environment the personal and academic potential of each pupil can be developed. Classes are small and facilities are excellent. The personal and academic progress of each individual is monitored carefully and should any help be needed it is available. The secure base laid at St Nicholas' gives students a wide range of choice for the next stage of their education. The fact that they are welcome wherever they go is a tribute to the work of the school.
A Performing Arts Centre is due to open in September 2009. This will serve as a theatre for music and drama performances and as a school hall.
A superb purpose-built art centre was opened in March 2006. The building incorporates an art studio with IT facilities, a textiles suite with computerised sewing machines and a 'wet room' for fabric printing, a design technology suite and a pottery room with two kilns.
The refurbishment of the St Nicholas Lodge has given the music department an additional suite of four rooms. The Lodge houses three instrumental teaching rooms, an ensemble room and a new drum studio.
Branksomewood houses the younger pupils, aged from three to seven, in a safe, happy and stimulating environment. Here they are able to make the best possible start to their education. They become confident, motivated, self-reliant, enthusiastic and well-mannered children ready to move on to the next stage. In the senior school Science laboratories, IT and Food Technology rooms, a CDT workshop, Art Department and a Drama Studio have added to the school's amenities. These facilities, combined with the skills of the highly qualified and dedicated staff, enable the fully motivated and self-disciplined girls to achieve excellent examination results. The school is regularly at the top of the GCSE League Tables.
Excellent results are achieved without sacrificing the breadth of true education. A wide range of extra-curricular activities, covering all age-ranges, takes place throughout the school and all pupils are encouraged to participate as it helps to maintain their enthusiastic approach to life. Music, Art and Drama play a vital part in the life of the school enabling pupils to develop their powers of self-expression and grow in confidence. Sport is played for fun and success and the large Sports Hall has added an extra dimension to the physical education programmes. Participation is the guiding principle and the wide range of sports on offer allows each pupil to find something she enjoys. Girls are encouraged to take part in works for charities and the highlight of this comes on St Nicholas' Day when each House puts on a major fund raising activity for its chosen charity. There is a thriving Duke of Edinburgh programme, educational trips, sports tours and ski trips both at home and abroad.
For more information please telephone 01252 850121. www.st-nicholas.hants.sch.uk