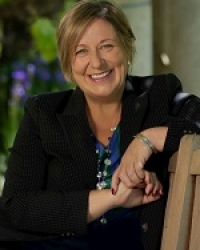 Sheri Sellers
The Gregg School is a co-educational independent school for girls and boys aged 11-16, with a roll of approximately 360 students. Founded in Southampton in 1901, we are a member of both the Independent Schools Association and the Independent Schools Council.
The School has an outstanding reputation for providing a caring environment with a family atmosphere in which students are able to develop and learn with confidence and where academic, cultural and recreational pursuits combine to encourage an all-around experience. Expectations are high, great value is placed on students' development of personal and social skills, leading to an increased sense of responsibility.
All children, given opportunity and encouragement, will respond positively to challenges with creative and enquiring minds - achievement in any field contributes to the healthy self-esteem vital in children's development.
It is vital that young people are given an education for life. Our experienced and dedicated staff work together to provide children with an excellent start. High academic standards are achieved by small teaching groups taught by highly qualified and committed staff in well-equipped classrooms.
We are also extremely proud of our students' academic achievements. Our GCSE results bear witness to this - in 2021, 98% of our students gained at least 5 or more Grade 4 passes or above, with many subjects recording a 100% pass rate.
If you would like to visit the school please call our Registrar on 02380 472133 to make an appointment.