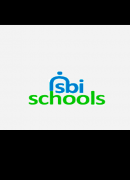 Mr M A Waldron, MA
We are an Island school with a very clear global outlook. Embracing all the natural advantages of the Isle of Wight and the cultural influences of the rest of the world, I am constantly reminded as I look out from my study over green sports pitches across to the Solent, of the importance of this unique environment to children's learning and development. Recent challenges as we battle the Global Pandemic have only served to emphasise this more, as we both appreciate the relative safety and healthiness of the Island but also what we have currently lost as our access to partner schools and friends around the world has been limited.
Ryde School is a safe, supportive but most especially a beautiful place in which to work and grow and I am sure that is why so many of our parents are former pupils themselves. I am delighted and honoured to have the opportunity of leading this excellent School, full of warmth, opportunity and ambition for the day children who come from the Island and Portsmouth area and our national and international boarding community.
As the leading independent day and boarding school on the Isle of Wight we welcome not only a diverse community from across the Island; children aged 2 1/2 to 18, from West Wight to Ventnor but many pupils who travel the short distance across the Solent to us from Portsmouth and surrounding areas and a growing number of international students and UK boarders from Scotland through to France, the USA, Hong Kong and beyond. With a full range of skills, needs and talents, all our pupils come together in our ambitious, vibrant and supportive community.
Whilst justifiably proud of our academic results, both for those who go on each year to universities such as Oxford and Cambridge or those who, with great effort and determination from teacher and pupil, secure GCSE results way above their national predictions, we are committed to educating the whole child. Our sport, music and drama all flourish, we have very active Duke of Edinburgh's Award and CCF groups and our new award-winning Bembridge Building hosts innovative and creative Art and Design Technology departments.
Our independence allows us to offer a curriculum that works for each individual child and I believe the diversity of our students, including those who join us daily from the Portsmouth area and those in one of our three boarding houses, is one of our strengths. But we also have a responsibility to raise the sights of our pupils, to use this magnificent and secure setting as a safe place from which to take risks and face the growing challenges of a competitive world that cannot be ignored. That is why we are a proud candidate member of Round Square, and offer IB curricula at 16 and are investing in boarding.
We are an Island school but with a global vision and the ambition that our pupils will learn here the resilience, values and skills that will sustain them wherever they find themselves in the future.
Mark Waldron MA (Cantab)
Head Master