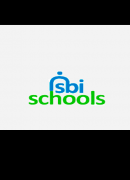 Mrs. Margaret Frazier
Marymount London has been dedicated to international education long before it became an essential quality of 21st century learning.
Founded in 1955 as part of the RSHM worldwide Network of Schools, we proudly stand as the first all-girls' school in the United Kingdom to adopt the International Baccalaureate curriculum (IB MYP and Diploma), bringing together day and boarding students ages 11-18 in a personal, dynamic, intellectually challenging, and supportive environment where multiple perspectives are respected and celebrated.
All students are prepared for a world that needs their global awareness, curiosity, compassion, and willingness to use their gifts in service to others. Highly competitive exam results are only one indicator of the success of our students and faculty. Girls here build their confidence, their spirituality, their leadership skills, and their sense of self.
Whether engaged in our bespoke curriculum, innovating in our FabLab, acting on the stage, playing in the field, reflecting on retreat, or otherwise participating in a myriad of extracurricular activities or trips, the whole person is at the core of what we do. Joy in doing, learning, creating, and being permeate our seven-acre campus, located on the Coombe Estate, only twelve miles from central London.
I invite you to come to see us in action. You and your daughter are welcome to visit our campus, meet with our students, and engage with our faculty to learn more about us. I look forward to welcoming you!
Warmly,
Margaret Frazier
Headmistress