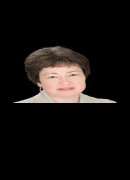 Mrs A Phillips, MA (Cantab)
St Catherine's, Bramley offers your daughter an exceptional education. Situated just 3 miles south of Guildford in the Surrey Hills Area of Outstanding Natural Beauty, 'St Cat's' girls thrive in an environment in which they can grow and develop at their own pace, enjoying the very best all-round educational experience which nurtures and encourages their interests, talents and self-confidence, as they move into adulthood. Founded in 1885 as both a day and boarding school for girls aged 4-18, St Catherine's lays the very best foundations for your daughter's future.
Superb examination results are testament to the quality of teaching and learning where students are not afraid to show enthusiasm and ambition. Lessons are taught in well-appointed classrooms by subject specialists. Girls are prepared for and study at the best universities both in the UK and abroad. With extensive playing fields, state of the art sports facilities and an auditorium which boasts better acoustics than many London venues, it is no wonder that St Catherine's is always buzzing with life after the teaching day is over; there is so much on offer, girls find it hard to leave! Parents also tell us they appreciate the flexibility of a school which understands their working day does not finish at 4.00pm. St Catherine's understands the importance of family and the pressures on parents and so works hard to support the school-work-home-life balance. If a business meeting over-runs or the traffic is particularly bad, it really is not a problem. Your daughter will be safe and happy, doing her sport, music, art or drama, completing homework or even sharing supper with her boarding friends. Whether unexpected or planned, a business trip or family commitment can be catered for because St Catherine's offers flexi-boarding; providing beds are available, your daughter can stay with us.
In a nutshell, St Catherine's offers something that little bit different- a premier league school where you will discover a successful mix of the modern with the traditional, academic excellence going hand in hand with kindness and consideration, all underpinned by a unique House spirit which girls recall with fondness long after they leave. The St Catherine's Association helps girls stay in touch with each other; the fact they are always so keen to come back for events such as careers' forums and reunions, sports matches and trips, choirs and exhibitions, speaks volumes about our school and most importantly our wonderful students.