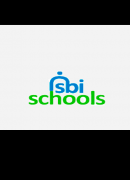 Dr James Whitehead MA (Oxon), MPhil, PhD, FRSA
Woldingham is one of the UK's leading boarding and day schools for girls aged 11-18. Set within 700 acres of the most beautiful Surrey countryside, Woldingham provides a safe and inspiring place for students to become confident, compassionate and courageous young women.
Not only is Woldingham's location inspiring, it's remarkably accessible. London is just 30 minutes away by train and Woldingham is only 20 minutes from Gatwick and 45 minutes from Heathrow.
Woldingham is a Catholic school, where we welcome students of all faiths or none.
Learning at Woldingham extends well beyond the classroom. Students can choose from our exceptionally wide co-curricular programme of sport, clubs, performing arts and outreach into our local community. Woldingham has fantastic facilities including purpose-built science labs, hubs for languages and humanities, an art studio which is among the best in the country and amazing performance spaces for drama and music, including a 600-seat auditorium.
Students benefit from a wide range of academic enrichment opportunities, from societies for debating, law and philosophy through to extra qualifications in areas such as mathematics, financial studies and sports leadership.
Woldingham students have an excellent track record of doing well at both GCSE and A Level. We are committed to ensuring students achieve their chosen places at a wide range of educational destinations, including Oxbridge, Russell Group and overseas universities.
Boarding at Woldingham offers students a wonderfully rich and rounded education. Academic studies are balanced with plenty of music, drama and sport alongside a huge variety of activities and trips.
At Woldingham, boarders live amongst their own year group. This further strengthens the community spirit in the boarding house as students are all at the same stage in their journey through school and sharing similar experiences, both academic and personal. It is little wonder that friendships formed at Woldingham last a lifetime.
At the heart of our pastoral care is kindness. Staff are kind to the students and one another. We support - and expect - students to be kind to each other. Our experienced staff understand how to help students settle in quickly and make the most of school life.
As one of the UK's oldest girls' schools, Woldingham is proud to be a pioneer of women's education. Our single-sex environment is supportive and stimulating. It enables students to be themselves and to grow into independent women who will make a positive contribution to the world.