Word From The Head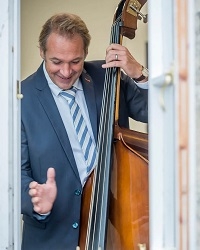 Mr Phillip Stapleton
Children learn well at West Buckland School: not just academically, though success here is at a high level, but to enjoy the richness of life, develop their talents for their own and for others' good and become responsible members of society.
Many people carry away memories of the friendly and lively atmosphere of the school, and the unspoilt countryside that surrounds it, near the edge of Exmoor. There is a strong sense of community, and an emphasis on involving each individual as fully as possible. The school is co-educational at all ages, with each house containing both boarding and day members. Many of the latter choose to board in their later years, as a stage towards the independence of adulthood. The close liaison between the preparatory school (from the age of three) and the senior school makes it easy to plan the education of a family as a whole, as day or boarding pupils.
Academic success is built by excellent teaching and attention to individual needs. Numbers in each set range from about ten to a maximum of twenty-four. The options system at GCSE allows individuals to develop special interests without omitting key subjects. The pattern of A-level subjects allows similar flexibility of choice and balance.
Outside the classroom there are many opportunities. Sport and outdoor activities play a large part in the life of the school, which makes good use of its location: the Duke of Edinburgh Award Scheme is especially popular. The performing arts centre provides broad opportunities for music and drama. Recent developments include new purpose-built boarding houses for boys and girls, a new Preparatory School building and all-weather pitch. Substantial investment has been made in IT for teaching and learning throughout the campus, as well as an IT Centre. The Jonathan Edwards Sports Centre was completed and opened in 2008 equipped with an impressive four badminton court sized hall, state of the art fitness suite, Club Room and classroom. A new development housing the Art, Design and Technology and Theatre was opened in 2010. September 2015 saw the opening of a fantastic new co-ed Sixth Form Boarding House with 70 single en-suite rooms and a new Library and Study Centre for use by the whole senior school.
West Buckland gives its pupils an excellent all-round education for life, firmly based on Christian principles.
Alumni - R F Delderfield (playwright and novelist); Brian Aldiss (writer); John Ashworth (Director LSE); Charlotte Read (England and Great Britain Fencer); Victor Ubogu and Stephen Ojomoh (England rugby players); Jonathan Edwards CBE (triple jump world record holder, Olympic Gold Medalist and World Champion).