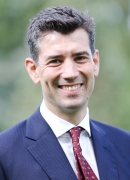 Mr Matthew Bryan
Longacre is a co-educational independent school for children aged 2½ to 11. We are just five miles south of Guildford, but set in the glorious North Downs. Children have woods to explore, time to enjoy the fresh air, and encouragement to get muddy.
All our children have the chance to shine. They can discover their gifts and convert these into real talent, as well as learning how to deal with challenges. All our children have opportunities to compete, perform and be valued for who they are. Everyone is someone at Longacre.
We put exploration, fulfilment and the delights of childhood at the heart of everything we do, because we believe passionately that these characteristics form the vital foundations for motivated, confident and aspirational learners. At Longacre we don't believe in making a choice between happiness and academic success: children deserve both.
We are an independent school in every sense. We set our own agenda and use our wealth of experience to give the children the best preparatory education. We are not tied to any senior school and in large part our success is down to understanding our children, and knowledge of the wide choice of destination schools. We are proud of the diverse destinations to which Longacre pupils advance. Children are unique and should go to the school where they will feel valued and appreciated for what they are. We take care to get to know our pupils as they go through the years here, and then work with parents to find the ideal match for the next step.
Nothing can replicate the buzz and exhilaration that one feels by being here, so do please come and visit us. The children are terrifically proud of their school and you will witness how well they demonstrate the qualities which senior schools always tell me are the hallmarks of Longacre: self-assurance, humility, warmth and interest in everything around them.
I look forward to meeting you.
Matthew Bryan
MA (Cantab.) MA (Oxon.) MSc FRSA