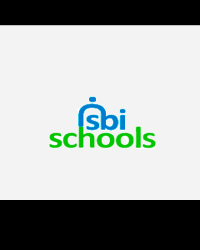 Mr Chris Webster
Every day at Hoe Bridge is unique, exciting and challenging for girls and boys 2 to 13 years old.
We have a special community with a passionate belief in fostering the core school ethos of Happiness, Confidence and Achievement. Parents forge a strong relationship with a school that is dedicated to the individual development of each child, giving them a deep-rooted love for learning, in an enthusiastic and engaging environment. Visitors comment on the vibrant energy and happy faces that they see throughout our school.
We are passionate in the belief that the role of educators is to provide a wide-ranging framework in which children can grow and develop creatively in a continually changing and often unpredictable world. We have an unwavering commitment to empowering those within our community: inspiring, challenging and motivating both children and adults in all that we do. We have an environment, from Nursery through to Year 8, which grows and adapts, allowing all children to learn and understand from their many different strengths. Empathy and caring for others are our principal values, which are intrinsic within our ideology and shown in the special qualities within our community. Each child is known and valued for who they are.
In providing a safe and secure environment where children can explore their potential, confidence and self-esteem we nurture each individual enabling them to achieve the highest of standards. Learning is best achieved in a collaborative community which inspires and encourages ambitious minds with high quality and dynamic teachers being the driving force behind such a setting. We prepare 'Thinking Children', able to perform exceptionally well through the rigours of 11 assessments and flourishing in Common Entrance and Public School Scholarships. Our children secure places at leading local and national independent schools, going on to flourish at top universities, within their successful careers and in life.
Our prestigious school, which sits in an exceptional 22 acre setting, allows for a multitude of opportunities and we have the aspirational approach to make the very most of them all. A traditional mansion house and chapel are accompanied by our state of the art Pre-Prep and main teaching building. Extensive playing fields, forest school area, natural pond and the Hoe Stream are used daily to engage the children in sporting exploits and the wonders of nature.
I would be delighted to meet with you, talk about your children and give you an insight into the endless possibilities we create for our families. Please come and visit our school, experience the warmth of our community and meet the wonderful children and adults who make Hoe Bridge so extraordinary.