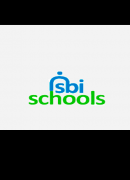 Mr C Webster
A Leading IAPS Co-educational Nursery,Pre-Preparatory & Preparatory School
Hoe Bridge School is set in a perfect location on the outskirts of Woking surrounded by 22 acres of beautiful grounds. The school was inspected in October 2014 achieving a grade of 'excellent', something that both the boys and girls and staff are extremely proud of.
At the heart of Hoe Bridge stands the stunning 17th century mansion, Hoe Place. Around this historical mansion, the school has undertaken another major building project to further enhance the facilities. The Pre-Prep department has been completely rebuilt creating more space and light for the youngest children and future projects will also create more space for the boys and girls in the Prep department. From September 2015, the Nursery will be extending the hours it currently offers to five full days.
Alongside the academics sport, music, art and drama play a major part throughout the school and the boys and girls excel in many areas; end of year productions; sporting excellence achieving national success in netball and hockey, county success in cricket and football; individual musical success in national youth orchestras and choirs and a spectacular annual art exhibition. Scholarships in all these areas are regularly won.
The atmosphere of every school is unique and the strength and attraction of Hoe Bridge lies in the atmosphere. Standards and targets are realistic, though set as high as possible, the bright are challenged and the less able supported, instilling confidence in all the boys and girls. The school has an extremely good reputation, is constantly striving to improve results and preserve and enrich the family atmosphere.
Hoe Bridge School, Old Woking Road, Woking, Surrey GU22 8JE
w: www.hoebridgeschool.co.uk
e: enquiriesprep@hoebridgeschool.co.uk
t: 01483 760018