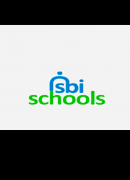 Francie Healy
As parents, we all want the very best for our children. It is important that they are encouraged to fulfil their full academic potential, but of equal importance is preparation for the ever-changing world beyond education - a world of both challenge and opportunity. Please click here to read our mission statement.
Our ten year vision is for Bethany to be a school which is:
- Providing an innovative education relevant to the 21st century.
- Encouraging the virtue of learning in young people delivering 21st century learning habits.
- Living our Christian values through excellent pastoral care.
Children today must be prepared to enter a world of technology and innovation - a world that moves at considerable pace. Bethany is the perfect environment for your child's journey through secondary education. With careful nurturing and guidance, it is our aim to equip each child with the skills, knowledge and confidence that will prepare them for life in a changing world.