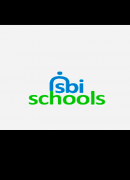 Mr Bruce Grindlay, MA (Cantab) MusB FRCO CHM
As a school we strongly believe that our pupils should be able to thrive academically and contribute in the widest sense to the life of our school. By the time they leave they will have experienced a variety of opportunities to help them accumulate a set of personal skills that will enable them to move on to their first choice university, or their chosen career with confidence.
Boarders form a strong core of the close community spirit fostered across year groups by our tutor and house system. The school has three senior boarding houses (two boys' and one girls' from ages 11 - 18). All of our boarding houses allow flexible boarding, which allows us to fit in with family needs, wherever space allows. The safe, structured environment and complete involvement in the life of the School provides a strong foundation for academic and extra-curricular learning; and some of the most lasting friendships Old Suttonians have were kindled during their time in a boarding house.
Founded in 1576, Sutton Valence is an HMC co-educational independent day and boarding school, in a safe and picturesque village, south of Maidstone, with stunning views over the Weald of Kent. Our pupils are fortunate to benefit from a traditional setting with up-to-date facilities. Recent and current developments include: a sports centre, with full-sized indoor hockey pitch and sprung floor cricket nets; a second Astro pitch; a virtual language laboratory; new Maths and IT centre; a heated indoor swimming pool and a full-size athletics track. The 100-acre site includes pitches for rugby and football, 6 tennis courts and a dedicated cricket ground with outdoor nets and pavilion; along with an assault course and a shooting range for the CCF.
Choosing the right school for your child is one of the most difficult decisions parents have to make. We would like to help you make that choice by inviting you and your family to visit Sutton Valence School, where we aim to stretch your child academically and nurture their individual talents, whatever their age.
Old Suttonians: Sir Charles Groves, Conductor; Terence Cuneo, Artist; Dr Neil Townsend, Vice-Chairman British Olympic Committee; Sydney Wooderson, Olympic Athlete; Robert Fisk, Journalist; Ben Brown, BBC Correspondent; Mark Benson, England Test Cricketer and Umpire; Brigadier Mark Dodson MBE.