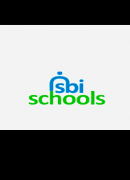 Claire Corkran
Sutton Valence Preparatory School is situated in glorious countryside in the heart of Kent; it is also a School with great heart. I take pride in our capacity to cherish each child for who they are, whilst at the same time encouraging them to raise their expectations of themselves so they might achieve their true potential. We are a School that values individuality and ensures every pupil enjoys their own, unique journey through these most formative years of their education.
We provide opportunities for children to develop and flourish in each of the four areas that we hold dear: Academic, Enrichment, Community and Leadership and Service. At the same time, we are acutely aware that childhood is something to be treasured and our children are encouraged to enjoy the many magic moments that are a part of daily life at SVPS.
SVPS has a long history of successfully preparing children for the next stage in their education, be that for our own Senior School, the Kent grammar schools, or other schools close to home or further afield. By working closely with families, we can support the children every step of the way thereby ensuring every pupil is fully prepared for the next part of their educational journey.
Furthermore, our emphasis on character values enables us to ensure all our children grow to be confident, articulate, creative, kind and open minded, leaving us with the tools and strength of character required for them to thrive in an increasingly competitive world. I see it as being vitally important that children are not afraid to step out of their comfort zones and that they learn to overcome setbacks and see mistakes as being opportunities for learning. In the safe and secure surroundings of our School, pupils learn to be brave and make the most of the varied opportunities that are provided both in and out of the classroom.
We expect our pupils to be kind, honest and open to the many experiences that are presented to them at SVPS. It is our responsibility to prepare the children to be leading citizens of the future and we do this is in an atmosphere of mutual respect, warmth and care that extends to the whole family. I am very proud of our confident, compassionate pupils and of the unique community which lives out our ethos of 'each cares for all' on a daily basis.
Claire Corkran
Head