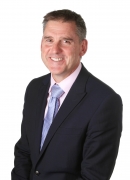 Mr Chris Calvey BEd (Oxon)
Great Walstead is an independent prep school for girls and boys from 2 to 13 years of age, set in more than 260 acres of wonderful Sussex countryside, close to the village of Lindfield, and within easy reach of the commuting town of Haywards Heath (40 mins to Victoria and London Bridge stations).
Our School enjoys a 100% success rate for Year 8 leavers gaining entry into their preferred Senior School.
At Great Walstead we take pride in our wonderful caring, family atmosphere which does so much to bring out the best in our pupils.
Our Vision at Great Walstead School is to inspire all our pupils to achieve their potential in all areas, through the support and dedication of our staff, in a caring Christian environment.
Visiting parents frequently comment on the energy and enthusiasm of our pupils, as they tour the classrooms and see the pupils engaged in fun activities. Great Walstead's ability to nurture, is firmly rooted in our school's history, excellent teaching staff and our ever-growing reputation for strong Academic, Drama, Art, Music and Sporting achievements.
A former parent once described the school as a "place of mud and love" and this describes wonderfully why Great Walstead School is such a special place.
Do please come and see for yourselves our outstanding school. I look forward to meeting you and your children.
Mr Chris Calvey BEd (Oxon)
Headmaster