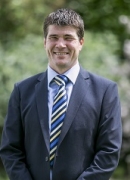 Mr Peter Goodyer MBA, FRSA
At Bede's we have an unswerving commitment to bringing the best out of every student. Each young person has something exceptional to offer, a talent to express, successes to find. Our job is to help unfold those talents and interests.
We are justly proud of our achievements in supporting our students to attain the very best they can academically. Moreover, we recognise the need for young people to develop self-confidence, enjoyment in their learning and for them to participate and excel beyond the classroom. We want our students to see the value in accepting social responsibility, to develop teamwork and leadership skills, to behave with integrity and respect themselves and others. It is only in these things that a truly successful education is found.
Bede's is an extraordinary school with an extraordinary atmosphere. Our driving motivation is for every student to feel valued, supported and, ultimately, for them to flourish and contribute to society. Our website offers an insight into our work and, in due course, I look forward to welcoming you to our unique school.
Dr Richard Maloney
Headmaster