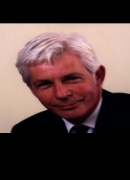 Mr Simon Larter-Evans
A Church of England Foundation dating back over 800 years, St Paul's Cathedral School is a co-educational school for children aged 4-13 and a boarding school for boy choristers from 7-13 years. It is governed by five members of the Dean and Chapter of St Paul's Cathedral and seven lay governors. Originally solely a choir school, it expanded to accept day boys in 1989. In 1998 the co-educational pre-prep department was opened and the school became fully co-educational in 2001.
The school offers a broad curriculum leading to scholarship and Common Entrance examinations. The refurbished school facilities include modern class rooms, science laboratory, computer room, art room, music room and practice rooms, library, hall/gymnasium, common room and a TV/video room. The pre-prep department has purpose designed classrooms and separate play areas.
All pupils are encouraged to play a musical instrument and there are two school orchestras and various choir and ensembles. A wide variety of games is offered - pupils play field sports at local playing fields and have weekly swimming lessons. The children have their own playground and the use of the hall for indoor games and gymnastics. Located in a purpose built block at the eastern end of the Cathedral site in London's 'Square Mile', every opportunity is taken to make use of the school's proximity to museums, galleries, theatres and other attractions which London has to offer. The chorister boarders are housed on the same site and are fully integrated with the day children for all their academic studies and games. The stimulating cathedral choral training offers the choristers a unique opportunity to participate in the rich musical life of St Paul's and the City.
Non-chorister (day) candidates are invited for an academic test before entry in September at 7 years. Voice trials and tests for prospective (boarding) choristers are held throughout the year. Pre-prep children are seen in the Autumn of the year before entry at 4 years.
Alumni - Walter de la Mare, Poet (1883-1889); Sir Charles Groves, Conductor (1924-30); Patrick Ireland, Musician (1933-37); Neil Howlett, Opera Singer (1942-48); Christopher Herrick, Organist (1951-56); Jeremy Jackman, King's Singer et al (1961-65); Simon Russell Beale, Actor (1969-74); Anthony Way (1990-96).