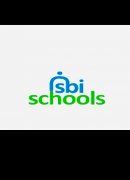 Clare Macro
Edgbaston High School is a purposeful and vibrant community of girls, teachers and support staff, providing girls aged 2-and-a-half to eighteen years with a 21st century education based on traditional values.
Our aim is to provide the highest quality of education for girls at every stage of their development. This is achieved through an energetic and encouraging approach to the full education and development of each individual and by wide commitment to the strong community at the School's heart. It is supported by abundant and excellent resources which complement good teaching and a culture of learning in all areas of the School.
We want girls to be so stimulated and challenged during their time here that they not only meet but exceed expectations. Those expectations combine the many successes of academic and extra-curricular life with high personal standards of integrity, care and commitment.