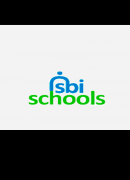 Mrs Shirley Shayler, MA BSc (Hons) PGCE
Millfield Prep was founded in 1946. It shares the aims and ethos of the senior school although it enjoys its own extensive self-contained site near Glastonbury. The school aims to develop the individual abilities and talents of each boy or girl and the group tutor system and boarding houseparents help to keep this goal always in sight. Small teaching groups, separate boarding houses and excellent staff:pupil ratio all ensure that no child is lost among large numbers. There is an exceptionally wide range of activities available and facilities are superb. There are many opportunities for both individual sports and team games, and the school competes in regional and national competitions in many of these. New buildings in the last few years include two boarding houses, a riding school, a sports hall and an assembly hall.
Most pupils transfer to Millfield at the age of 13. Entry to Millfield Prep is at any age from 7-13, and, for older children, is based on interview, assessment and a report from the present school. There is also a Pre-Prep department for pupils aged 2-7. A number of Scholarships are awarded each year.