Word From The Head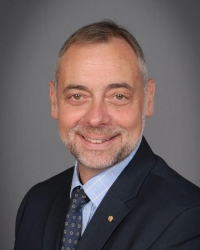 Andrew Russell
From our foundation in 1965, St David's College has pioneered teaching that enables pupils to reach their full potential.
Integral to this we aim to develop every child's character, enabling them to gain an extraordinary range of skills, to discover true self-confidence, and appreciate a real sense of belonging.
As such, St David's aims to develop 'the whole person', through a broad education founded on Christian principles, a wide choice of interests and activities and an achievable personal programme for each pupil. In 2018 we were recognised by the Independent Schools Association (ISA) as the best provider of extra-curricular education and married with a unique programme of A Level and BTEC qualifications we can give your child the very best that education can offer. In 2020, we were once again awarded by the ISA this time for Outstanding Sports Provision (Small School) thanks to our sector-leading programme undertaken by our PE & Sports department.
Our 30-acre site is only an hour away from Liverpool and Manchester by road and three hours from London by direct train and is nestled between the mountains of Snowdonia and the Irish Sea. This unique location offers a playground for the adventurous but also a place of tranquillity for those of a more sedate nature.
Our prospectus offers only a snapshot of life at St David's, but we hope that in joining us at a future Open Day you will be able to experience what a difference a character education can make in our demanding modern world. I believe it is important to 'feel' a school and discover the real value in a strong relationship between staff and children that extends beyond the classroom experience and into adult life. I look forward to welcoming you to our truly remarkable school.