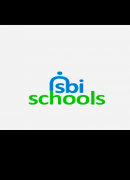 Mr Carl Rycroft
Davenies is a day preparatory school for boys between the ages of 4 and 13.
Our ethos and philosophy encourages the boys to make the most of their preparatory years supported by high quality pastoral care, a broad and stimulating curriculum and numerous extra-curricular opportunities. We value Sport, Drama, Music, Art and Design, and believe that by fostering a wide range of interests and passions we provide the boys with every opportunity to grow in confidence. We strive for each boy to discover and develop what he enjoys as well as cultivating his perseverance, determination and confidence to tackle the areas where he may be less adept. Enterprises such as the unique Davenies Award Scheme and the permeation of mobile computing in our teaching and learning ensure we offer a truly independent educational experience.
At Davenies, our excellent facilities support us in providing a positive learning experience with our own language of learning that nurtures each boy's understanding of how he learns. Technology, modern teaching styles and a commitment to independent learning complement our traditional values. We encourage respectful, tolerant behaviour; politeness and good manners. Davenies boys are friendly and thoughtful with their own distinct characters, personalities, interests and passions and they progress on to some of the best senior schools in the country.