Word From The Head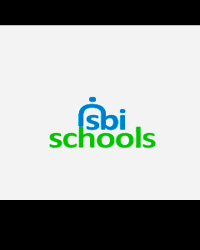 From Carl Rycroft, Headmaster
Davenies is a thriving IAPS day school for boys aged 4-13. Our ethos and philosophy enable the boys to make the most of their preparatory years, supported by high quality pastoral care, a broad and stimulating curriculum and numerous extra-curricular opportunities.
Davenies has its own distinct character and from their earliest years children are encouraged to relish the learning experience.
We are committed to an education both in and out of the classroom, thereby enabling the academic, artistic, musical, creative and physical potential of each child to flourish. This school is a warm, caring and happy one, where self-esteem is nurtured and grown; we believe that by fostering a wide range of interests and passions we provide the boys with every opportunity to develop in confidence. Our high quality teachers have an excellent track record of preparing children for life at the country's leading senior schools and beyond.
Enterprises such as the unique Davenies Award Scheme and the permeation of technology in our teaching and learning ensure we offer a truly independent educational experience.
At Davenies, our outstanding facilities support us in providing a positive learning experience with our own language of learning that nurtures each boy's understanding of how he learns. Davenies' boys are polite and friendly with their own individual characters, personalities, passions and interests.
We also believe in being judged on our actions rather than just our words and as our website can only give you a flavour of life at Davenies, I would encourage you to come and visit us, meet the boys and staff and see us close up – you will be warmly welcomed.
14-10-2023 - Open Morning
Our next Whole School Open Morning will take place on Saturday 14 October, from 9:15am. Guided by one of our Year 8 pupils, you will receive a tour of the School to see us all in action and hear first-hand about life at Davenies from the perspective of one of our Senior boys. Academic Staff will be available throughout your visit to answer any questions you may have to help you gain a flavour of our academic, pastoral and co-curricular provisions. Our Open Morning will enable you to explore what encourages and enhances every boy's life at Davenies and discover how our outstanding learning environment supports our ethos of Engage, Inspire, Challenge.