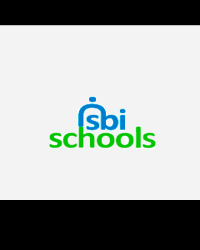 Mrs Kathryn Gorman BA, MEd (Cantab)
Abbot's Hill is a happy, dynamic and thriving school offering an all-round education for girls aged 4-16 years. Our Day Nursery & Pre-School caters for girls and boys from 6 months. Our historic campus offers modern facilities in a magnificent country setting close to Kings Langley, Hemel Hempstead and the M25/M1 junctions.
The school is a happy and united community in which every pupil is truly known as an individual and given the opportunity to challenge herself, discover and develop her own unique talents and to shine.
We have a strong record of academic success. Throughout the school pupils are taught in small classes in which excellent teaching and personalised support ensure that everyone is inspired to exceed their potential and to shine. The broad curriculum is enhanced by a wide range of trips and activities to stimulate learning.
Our extra-curricular clubs offer a lively balance of sport, performing and creative arts, science and technology, journalism, problem-solving and debating. The vast majority of girls take part in the Duke of Edinburgh's Award Scheme from Year 10 and the school is involved in charitable activities in the wider community.
We pride ourselves on our pastoral care. The sense of being part of an extended family is frequently commented on by pupils, parents and staff alike. In our nurturing environment girls grow naturally in confidence, are happy to embrace new challenges and eagerly take on increasing responsibilities. Form teachers in the Prep School and Tutors, together with Year Heads, in the Senior School are the cornerstone of pastoral care but our pupils are known by the whole community, ensuring they feel a keen sense of continuous support. We run many activities and workshops to help girls develop confidence, self-esteem and consideration for others.
Our pupils leave Abbot's Hill fully equipped to take on with passion the challenges and opportunities life has to offer. They are highly sought after by Sixth Forms and Colleges, many receiving prestigious scholarships.