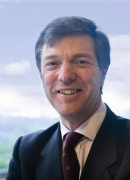 Mr Ian Lavender
Windermere School is an independent, coeducational boarding and day school in the heart of England's Lake District National Park, a UNESCO World Heritage Site. The School is split across three campuses on over fifty acres of land. The Elleray Campus is the Infant and Junior site (ages 3 to 11) and the Browhead Campus is the Senior School and Sixth Form site (ages 11 to 18). These sites are approximately 2 miles apart. The School also has its own Royal Yachting Association (RYA) Watersports Centre on the shores of Lake Windermere. In 2018, Hodge Howe Watersports Centre became a British Youth Sailing Recognised Club by the RYA for its race training, becoming the first school in the UK to earn this status.
At Windermere School, we aim to maximise each child's academic potential, and believe we can offer a truly unique space in which children can grow and develop as well-rounded individuals. The School has a long history and a truly modern, world-class approach. Students are given a unique opportunity to learn, grow and develop into confident and compassionate young people. The breathtaking location not only makes for an inspiring educational setting but enables students to make use of what surrounds them; taking part in watersports, hill walking and many other outdoor adventures. This makes for a truly unique and ever busy extra-curricular programme.
Windermere School is an IB World School and was awarded the International Baccalaureate School of the Year 2017/2018 by the Sunday Times. The School is a member of the Round Square Organisation of Schools and this philosophy shapes the education we aim to provide, which is confident and compassionate young people. In the latest inspection report by the Independent Schools' Inspectorate (February 2018), Windermere School received the highest grades for the quality of the education provided; it was recognised as 'Excellent' for both categories: academic and other achievements, and personal development.
Windermere is a thriving, historic Cumbrian community and one of the UK's most soughtafter destinations. It has easy access to major roads, airports and rail, and is safe, secure and convenient - in short, the perfect learning environment for our students.