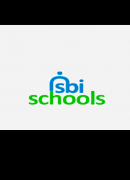 Dorothy MacGinty
Kilgraston is a dynamic school. It is distinctive and remarkable and offers a world-class education that is both academic and personal. Set in 54 acres of stunning Scottish parkland in Perthshire, Kilgraston offers girls security and space to grow and develop while providing a tranquil and gentle-paced environment for the girls to concentrate without distraction.
Academic:
In February 2019, Kilgraston received a glowing report from HM Inspectors who gave the School 'very good' ratings all round. It has also continued to build on an impressive academic record which in 2016 saw it named as 'top performing independent school for Advanced Highers' by best-schools.co.uk.
In August 2020, for example, 94% of grades were A-B at Advanced Higher against a national average of 74%. This year's results also show a particular strength in STEM subjects with 48% of girls go on to study a STEM related undergraduate course amd Kilgraston has an exceptional reptuation for girls gaining entry into top Scottish universities.
Boarding:
Kilgraston offers a happy and safe boarding community from the age of 8 and outstanding pastoral care is provided by each of the Housemistresses on the 4 boarding houses, which are connected to the main school, allowing access to the exceptional facilities. The Housemistresses and their assistants work closely with tutors to put pastoral care at the heart of the School, whilst older girls act as big sisters to the younger girls. The girls have an active social calendar with sports fixtures, musical performances, excursions and many socials with partner schools.
Clubs and Activities
Kilgraston's 54 acres offers an enviable range of sporting facilities including an international sized all-weather hockey astroturf, sports hall, tennis courts, fitness room, equestrian centre and a 25m indoor swimming pool. Kilgraston currently has girls representing Scotland in Hockey and Netball.
Music is a key part of the Kilgraston community, which is reflected in the busy calendar of events throughout the year including the annual Christmas Concert. Girls represent the school in regional and national orchestras and choirs. In Drama, pupils take the LAMDA examinations and partake in plays, musicals and house drama competitions. The Art Department are renowned for their outstanding creativity and artwork, in which girls win top art awards at competitions across Scotland.
Kilgraston also offers over 50 additional clubs and activities.