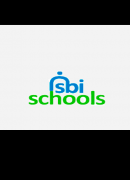 Mr Mark Brearey
Kingswood Preparatory School offers a broadly-based education for boys and girls between the ages of 9 months and 11 years. Kingswood Preparatory School is set within extensive grounds on Lansdown Hill overlooking the beautiful city of Bath, and full advantage is taken of the opportunities provided by this location.
Our aim is to create a happy, caring community based upon Christian principles in which all individuals can develop respect for themselves and others.
We provide a rich variety of academic, sporting and social experiences for our children. By doing so we hope to give them the opportunity to develop their personalities and potential in an atmosphere of enthusiasm, enjoyment, security and care for fellow pupils. The main school building is purpose-built and was opened in 1995.
The school sets high standards in academic work and has a good record of scholarships to Kingswood and other senior schools. Success is also encouraged and acknowledged in the pupils' contribution to the life of the school and the wider community.
The school expects and receives support from parents in working towards standards of behaviour which help pupils to show tolerance, co-operation, support and responsibility towards each other, the school and the community. We aim to establish mutual trust and respect among staff, pupils and parents. Good manners are encouraged as a practical expression of the aims of the school.
High quality boarding is available for children over 9 years of age, allowing up to twenty boys and girls to live on our extensive grounds, being cared for by our experienced and dedicated staff. Weekly, full and 'casual' boarding are offered in a house which really does look and feel like a family home.