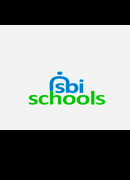 Mr A P N Barnard
Eagle House is a co-educational boarding and day school for 3- to 13-year-olds. The School is ideally placed within easy reach of the M4 and M3 and is set in beautiful grounds with excellent facilities. Children are given a high-quality educational experience.
A fine academic record
Eagle House boasts a fine academic record and scholarships to senior schools are regularly awarded to pupils. There is a strong emphasis on helping children of all abilities to grow in confidence and our pupils achieve good results in the Common Entrance examinations. Excellent teaching and outstanding facilities ensure our pupils Learn for Life.
Outside the classroom
Sport is a major part of the school day and children profit from expert coaching in all different areas. Drama and music are very much a part of all our lives; children perform in plays, learn instruments, and there is a wide collection of choirs and instrumental groups. Art, design and food technology are taught, and high standards are achieved by all children. All children from Year 2 upwards take part in the School's Philosophy programme. Parents often praise the pastoral care at Eagle House. We take time to sort out problems, as well as teaching young people right from wrong. The support parents, pupils and staff give to each other is a huge strength in our School. Our Learning for Life programme is an integral part of each child's personal and social development.
The Golden Eagle Programme offers children the chance to experience a huge range of activities. From whole-school outward bound weeks in the UK and France through to first-aid training and conservation, our activity programme offers all sorts of opportunities to help children grow in confidence and become more independent.
A safe and happy environment
The family-run boarding house is at the centre of the School, and all boarders are cared for by a dedicated staff group who ensure a safe and happy environment for all. Many children take advantage of our flexi-boarding system and our after-school care facilities mean that parents can collect their children safe in the knowledge that they have been looked after by a specialist staff group.
Eagle House is a great place to begin your child's educational journey. We believe that we offer a complete, high-quality experience. Come and see for yourselves how our children are Learning for Life.