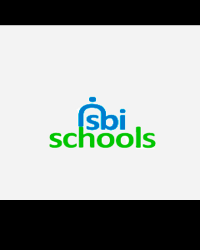 Claire Robinson
Thank you for enquiring about Holme Grange School. We truly believe you have made a positive decision which will have a long term impact on your child's development; academic, emotional and character. We plan to offer every one of our pupils the very best teaching, the highest standards of pastoral care and the widest possible range of quality extra-curricular opportunities.We aspire to reach the point where each of the School is functioning at and delivering to the highest standards. We will continue to strive to impart confidence, an independence of mind and a "can-do" ethos so that each pupil has the opportunity to achieve his/her full potential. We offer an inspiring and intellectually challenging education. Children are empowered to enjoy their learning, take ownership and responsibility for it and develop as lifelong learners. We are committed to the education and positive development of young people.
Holme Grange School is an independent school for girls and boys from the age of 3. Following extensive research and a growing trend in the market, we are delighted that in September 2015, Holme Grange will be extending the school to cater for students up to 16 (GCSE), extending the values and traditions which enable young people to thrive. We provide our pupils with a toolkit to live their lives and when they eventually enter the adult world, we can be confident they will do so well prepared with a real life foundation for every challenge they will face.
Set in 21 acres of Wokingham countryside, we offer a unique educational journey in an idyllic setting; delivering a creative experience, sporting prowess and academic excellence.
Winston Churchill once said: "Continuous effort, not strength or intelligence, is the key to unlocking our potential." At Holme Grange we will not only unlock your child's potential but will also foster within them, a passion for learning. Our pupils are prepared to succeed in an ever changing, competitive world. We offer challenge, we strive to inspire, develop confidence, provide opportunity and realise potential in every child. We are committed to providing the very best education.
The ethos throughout the school is one of warmth and friendliness. Pupils are encouraged to take responsibility for their own learning, develop good work habits and gain a sense that learning can thrill and invigorate.
Life in our school is a journey of exploration, and discovery. Academic standards are excellent. Physical health, emotional well-being, moral understanding and an appreciation of culture and the arts, science and the humanities all form part of the core curriculum. When a child leaves us, they will be well-prepared for the world - self-confident, sociable and articulate - with many special memories of their time here.
We hope you will come and visit us so that you can experience what makes Holme Grange such a special place
CONFIDENCE AND SUCCESS FROM 3 - 16 YEARS ...