Word From The Head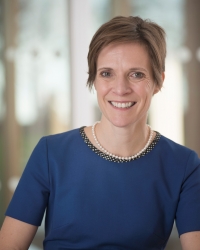 Jane Gandee
Welcome to St Swithun's, a boarding and day school which is unashamedly academic but not academic to the exclusion of all else. I strongly believe in the concept of 'appropriately academic' which means working hard in class, working hard on homework, but then shutting your books and doing something else. After all, there is no point in being young if you spend all your time at your desk.
Our prevailing ethos is one of every girl striving to break her own personal best rather than competing with her classmates. We want our girls to understand that their ability is not fixed but will change over time when they receive good teaching and when they respond to feedback. They will not do everything perfectly straight away and they will make mistakes, but that is often when the best learning takes place. In the words of Samuel Beckett "Ever tried. Ever failed. No matter. Try Again. Fail again. Fail better."
Being a pupil at St Swithun's means being part of a vibrant community, one in which I expect girls to question, to take on responsibility, to plough their own furrow, but also to care for others and one which I hope they will seek to improve for the good of all.