Word From The Head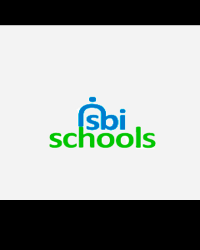 Alastair Thomas
'To challenge, cherish and inspire'
Recently receiving the highest grade of 'excellent' in all areas by the Independent Schools Inspectorate, The Manor Preparatory School, situated in Abingdon, Oxfordshire offers children an unrivalled start to their education.
Welcoming children aged 2-11, The Manor creates an atmosphere of happiness and warmth where every individual is actively encouraged to give their absolute best so they can reach their potential and beyond. Children are delightfully self-confident and there are many opportunities for them to shine during their time at the school.
The children's personal development is further strengthened by staff who act as outstanding role models. By offering small classes, children receive the care and attention they need to flourish. Parents constantly praise the dedicated teaching staff, noticed also in a visit from the Good Schools Guide.' There are far more people at The Manor that go the extra mile for every child than in other schools' (read the whole review at www.manorprep.org).
The school has an excellent record in ensuring leavers move on to the next school that is perfectly suited to each individual. Scholarships, awards and exhibitions feature highly in all areas. Aside from a wealth of enviable achievements academically, on the sports field and in creative and performing arts, the outstanding pastoral care is renowned for preparing children for life and not just for secondary school.
Beyond a stimulating start to school life, The Manor recognises that many parents are juggling busy lives and so offers fully flexible wraparound care which parents are able to change on a daily basis. Making the school easily accessible, children in Reception and beyond can take advantage of the Minibuses that run daily and have a dedicated supervisor on board. The in-bus supervisors really get to know the children and ensure a smooth and stress free start and end to the day.
The school is very proud of the exceptionally happy, creative and colourful journey offered to the children. Come and see for yourself and learn how each child is challenged, cherished and inspired. To arrange a tour, please email Mrs Nicole Burroughs at admissions@manorprep.org or call 01235 858462.