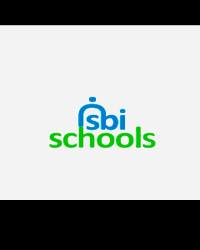 Mrs J Whittingham B. Ed. Cert., Prof. Prac. SpLD
'"The quality of pupils' academic and other achievements is excellent. Pupils receive an excellent education in line with the school's aim of providing an outstanding all-round education that equips pupils with the qualities and skills required in school and beyond, that recognises and uses their talents, and that ensures they achieve their full potential." These were just some of the comments made by the Independent Schools Inspectorate in December 2016.
As Headmistress, Mrs Jane Whittingham remarks "Our aim is to provide a happy, secure environment and to unlock a love of learning, which will last forever. We are proud that our Inspectors appreciated this and confirmed that we are fulfilling our aims."
St Hilary's School offers its pupils an outstanding all-round education with small class sizes and well-qualified, enthusiastic staff who provide excellent pastoral care. There are both breakfast and after school clubs for those that require wrap around care and a wide range of extracurricular activities for pupils to participate in, such as, football skills, French, chess, dance, gym, judo, choirs and orchestra. The school prides itself on splendid facilities both inside and outside the classroom with a music wing, spacious hall for the performing arts, library, modern ICT suite, design & technology and art studios, all-weather pitch, woodland, adventure play area and a new LEGO innovation studio, the first in the country opened within a prep school.
The advantage of a prep school is that parents can be guided in next school options and have the opportunity to make informed choices at a time when a child's true academic potential can be accurately predicted and talents in other areas identified. We have an excellent reputation in securing first-choice schools for our pupils when they leave and many of our pupils have obtained scholarships to prestigious schools including Art, Music, Drama, Dance and Academic Awards.
Please don't just take our word for it, do come and visit us to find out more and to see St Hilary's in action.