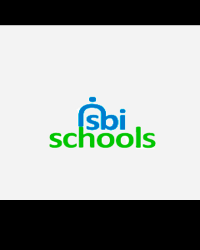 Mrs J M Batt
Reddiford School has been established in Cecil Park, Pinner since 1913. Whilst the school maintains its Church of England status, children from all faiths and cultures are welcomed. Throughout the school the ethos is on respect for one another. Reddiford prides itself on being a town school based in the heart of Pinner; a few minutes walk form local transport facilities.
Reddiford possesses a fine academic record, preparing its pupils for entrance at 11 into major independent schools, many at scholarship level. There is a high teacher to pupil ratio ensuring small classes leading to a friendly caring environment where all children are valued.
The Early Years Department is situated in its own building and caters for children from 2 years nine months to rising 5 years. It offers a stimulating and attractive environment where children are encouraged to be independent and active learners. The Early Years Department follows the Early Years Foundation Stage Curriculum.
The Pre-Prep Department builds on the knowledge and skills acquired in the Early Years placing the emphasis on developing confidence and the ability to learn and work independently and with others. The Pre-Prep Department has its own computer suite and interactive whiteboards in classrooms. There is specialists in French, Music and PE from reception upwards and all children are taught to swim.
In the Prep Department children are taught by specialist teachers in properly resourced subject rooms. There is a fully-equipped science laboratory, dedicated art and music rooms and an ICT suite. Pupils are prepared for entry to the many prestigious senior schools in the area, a process which involves consultation with parents from an early stage.
There is an extensive programme of extra-curricular activities throughout the school including: sports (football, cricket, netball, gymnastics), languages (French, Latin, Mandarin), art and science.
We also offer before and after school care, with a Prep club for older children.
Assessments for Reception upwards require the child to be in school for the day. They complete English and Mathematics assessments and their ability to cope with the educational and social demands for the year group are evaluated.
Charitable status. Reddiford School is a Registered Charity, number 312641. It exists to provide education for boys and girls.