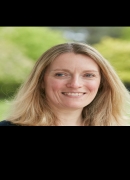 Mrs S Chatterton
Bronte House is situated in a rural Yorkshire setting between Bradford and Leeds, opposite Apperley Bridge train station and 3 miles from Leeds Bradford Airport. We have our own grounds but also benefit from all the facilities at our neighbouring senior school, Woodhouse Grove.
Normal entry for day children is from two years old but there may be some opportunities to join later in the school depending on availability and a taster day assessment. We run a traditional curriculum plus additional language options and there is a special emphasis on music. In addition we have the facility to offer bushcraft lessons, as part of the curriculum for some years and as co-curricular for others.
We have developed an extensive co-curricular programme that caters for as wide a range of interests and strengths as possible, covering a variety of sports, music and performing arts opportunities. We encourage every child to find an activity to enjoy out of the classroom; knowing how beneficial this is to developing both social skills and confidence - and of course having fun.
We offer swimming, rugby, football, netball, cross country, cricket and athletics and have a competitive fixture list for all of these sports. We have an extensive performing arts programme with pupils performing in a number of productions throughout the school year and offer a variety of other clubs including STEM club and gardening club.
All meals and wrap around care are included in our fees as we recognise that busy parents need as much flexibility as possible. Children can be dropped off at school from 7.30am, with many staying after school to participate in extra-curricular activities and some staying until 6.00pm for prep and tea. We offer flexible child-care options for children in Pre-Nursery and Nursery; term time only, term time plus eight school holiday weeks and also a 51 week contract.
We provide regular field-trips and offer a number of residentials from Year 2 upwards, including a Year 6 sports tour and residential to France.
See the website for details of our most recent results
http://www.woodhousegrove.co.uk/bronte-house/assessments/results/