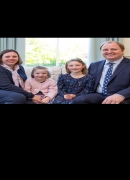 Mr C R Wilson
Situated in 23 acres of woodland in heart of Hertfordshire, Lockers Park is a leading day and boarding Prep School for boys (4-13 years) with a Pre-Prep (4-7 years), which caters for both boys and girls. Educating pupils since 1874, Lockers Park promotes academic excellence with an impressive range of scholarships attained each year and outstanding Common Entrance results. A closer examination reveals a school that delivers an environment of encouragement and support combined with well-loved customs and traditional values of respect, tolerance and fair play.
At Lockers Park, we want pupils to enjoy an education that is both balanced and happy. We support each and every child, inspiring an appetite for learning and stimulating intellectual curiosity. Academic success is celebrated alongside the musical, acting, sporting and co-curricular achievements of our pupils. Whatever your child's talent, we can encourage it and help it grow, instilling within them the necessary resilience that is required in today's world.
The school takes great pride in its academic proficiency and strategic counsel: many Lockers Park pupils move on to the country's leading public and independent senior schools. Recent leavers have progressed to Bedford School, Berkhamsted School, Eton College, Harrow School and St Albans School to name but a few. Our aim is to ensure pupils leave as well-rounded individuals, fully equipped for the excitement and challenges of senior school life and beyond.
The Independent Schools Inspectorate (ISI) recently visited us and noted the happy, co-operative and caring ethos which we feel makes Lockers Park stand out. The inspectors observed: "Pupils' thirst, enthusiasm and energy for life and learning is a significant strength of the school."
Walking around the school, visitors often comment on the tangible energy and warmth of the Lockers Park community. I encourage you to come and take a look for yourself; please call to arrange an appointment or come along to one of our next Open Morning's in March, May or October.