Word From The Head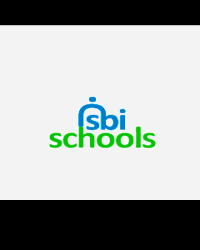 Mark Lascelles
Dauntsey's is a leading co-educational boarding and day school for 11-18 year olds set in an estate of one hundred and fifty acres of idyllic countryside on the northern edge of Salisbury Plain. Some 770 pupils attend the School and usually join at 11 , 13 or 16 .
An academically strong school with huge opportunities in music, drama, art, sport and adventure activities, including ocean sailing.
Academic endeavour is at the heart of the School and it is expected that pupils will leave with strong examination results and a love of learning. Curiosity and a spirit of adventure are also encouraged to ensure that all pupils make the most of the many opportunities on offer. Drama, music, art and sport all flourish and the rural surroundings provide an ideal setting for many outdoor activities.
The School community is lively, creative and caring; it is a happy place with a strong family atmosphere, where friendship matters and where the courteous informality between staff and pupils is highly valued.
"I believe if we get the environment of the School right, where courtesy, consideration for others and kindness are valued above all else, then every single one of our pupils will grow up in a tolerant and harmonious atmosphere where they are happy, stimulated and inspired to succeed." (Head Master, Mark Lascelles)
All information about Dauntsey's can be found on the School's regularly updated and informative website
30-09-2023 - Open Morning
Join our Open Morning in September for a chance to tour the school and meet with staff

11+ and 13+ Entry - Memorial Hall 10:00-12:00 Lunch

Sixth Form Entry - The Pavilion 09:30 -12:00 Lunch
11-05-2024 - Open Morning
Join our Open Morning in May for a chance to tour the school and meet with staff
11+ and 13+ Entry - Memorial Hall

10:00 - Coffee served
10:20 - Welcome address from the Head Master, Mark Lascelles
10:50 - Tours of the school hosted by our current Third Form pupils
12:00 - Lunch and an opportunity to meet staff
Sixth Form Entry - The Pavilion

9:30 - Coffee served
9:50 - Welcome from the Head Master, Mark Lascelles,
10:00 - Presentations from the Head of Sixth Form and Deputy Head (Academic), Deputy Head (Pastoral) and Head of Careers, followed by Question and Answer session with current Sixth Form pupils
10:50 - Tours led by the current Sixth Form pupils
12:00 - Lunch and an opportunity to meet staff

Registration will be open shortly