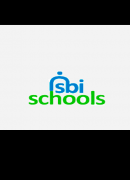 Mr Ricki Smith MEd, MA, PGCE
St Gabriel's School is situated on the A34 two miles south of Newbury and occupies a beautiful Grade 1 listed building in 54 acres of grounds landscaped by Capability Brown. An established, vibrant and cohesive day school community, St Gabriel's combines traditional Christian values and strong pastoral care with a progressive, 'real world' attitude within a safe, happy and supportive environment.
Visitors to St Gabriel's quickly recognise that it is no ordinary school. Offering the opportunity for a seamless, natural progression from Nursery through to Sixth Form, parents are impressed by the enthusiasm and sense of purpose of both the staff and pupils. Girls experience exceptionally high achievements in many spheres of school life and have the opportunity, resources, and confidence to exploit fully their natural individual potential, whether it be in the classroom, in the concert hall, on stage, on canvas or on the sports field.
With an ethos of mutual trust and respect between girls and their teachers it is hardly surprising that the Independent Schools' Inspectorate commented that
'The curricular and extra-curricular provision is excellent across the whole school and supports the aim to be a forward-thinking school where pupils can achieve the best results of which they are capable.....'
In 2010, girls attained 89% of their A level results at grades A*-B, with 14% being at the new A* grade. Whilst at GCSE, the girls enjoyed over 98% of their grades at A*-C.
St Gabriel's has benefited from considerable investment over the last 10 years and continues to enhance its facilities. A state of the art ICT and Modern Foreign Languages block was completed in 2011, where the computer technology allows staff to tailor the learning to each individual student's needs.
I believe St Gabriel's offers the difference between a future and a brighter future for your daughter. Please come and visit us and see how we really do prepare girls to meet the demands of a modern changing world.