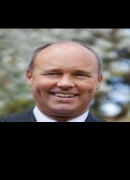 Mr Jonathan Anderson
For 185 years, Merchiston has excelled in providing boys with an education full of learning and life-shaping experiences. We aim to give each boy his own capacity and confidence to live in a dynamic and ever-changing world and to make their life as rich as possible. Crucially, we encourage him to work hard and take pride in his achievements, to think honestly and independently, to show concern for others and to develop wider skills and interests.
Merchiston is a school of delightful contrasts: located just five minutes from a village; in a parkland setting, but with views towards and easy access into the wonderful, cosmopolitan capital city that is Edinburgh. Nearly everything boys could imagine by way of co-curricular activity is here on campus, but the School is only a short drive from the nearest beach, ski-slope, sailing school or golf course. We are a Scottish school, offering the English curriculum, but with a truly global and outward-facing dimension.
Being part of our boarding community means learning opportunities are not limited to school hours but continue throughout the day and evening - on our fields, in our classrooms, and in our houses. We believe that this provides boys with the building blocks to become lifelong learners and to celebrate success throughout their lifetime. We prepare them for the challenges and opportunities that lie ahead in an extremely competitive world in which they will be required to demonstrate commitment, flexibility, teamwork, clarity of purpose, and integrity; regardless of their chosen field of endeavour.
As part of every pupil's journey through the school, we care for the pupils by developing positive values, a commitment to learning and their sense of personal identity; we follow our mantra of 'Boys First' and our boys thrive because they are known, understood and valued.
There is an intangible quality to a school; something that one can only appreciate during a visit. It is the sense of community and the culture of excellence, humility and respect that makes us stand out. Our school is a remarkable place for boys to make lifelong friends while gaining a world-class education. We ensure that our young people are ready to contribute to, and shape, the world of tomorrow.
Please come and visit us. We look forward to welcoming you, sharing this very special place with you, and showing you what we mean.