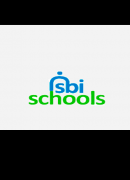 Mr James Dahl, MA
Wellington College [Berkshire] is an all-round co-educational boarding and day school where education is for life, not just for passing exams. The College's key values of Kindness, Courage, Respect, Integrity and Responsibility allow each pupil to develop a unique identity inspired by intellectual curiosity, true independence, far-reaching inclusivity and a determination to be unselfishly individual. We want all our pupils to understand that serving and caring for others brings the greatest likelihood of long-term happiness and fulfilment.
The College is building upon its honourable past while adapting its values and traditions for the twenty first century. The school has an admirable reputation for its approach to education, underpinning academic excellence and breadth of curriculum (GCSE and A-levels, IB) with innovative ways of developing the emotional, physical and spiritual sides of its pupils.
The purpose of learning at the school is to acquire skills and knowledge that will be useful for life, producing young adults who question and think, and who are capable of independent learning. They gain an international outlook and the right attitudes to work, service and society that will set them apart as adults and help them succeed in their careers.
Wellington has pioneered the teaching of well-being in collaboration with the Well-Being Institute at the University of Cambridge. These classes help pupils learn how to look after their minds, bodies and emotions better, how to develop relationships and pursuits which will nourish them through life, and how to identify their priorities and to fulfil their own goals and aspirations for their lives.
The school has also experienced the biggest ever improvements in its exam results since league tables began. There are high academic expectations of the pupils, expressed through encouragement and support, with the aim being a personal best. Nearly forty per cent of teachers have masters or doctorates in their subjects and all are specialists.
Wellington College was granted its Royal Charter in 1853 as the 'Royal and Religious Foundation of The Wellington College', the national memorial to the Great Duke. It was opened in 1859 and quickly became one of the great national boarding schools, and remains intensely proud of a fine tradition of service and of its Royal connections. Wellington is a Christian foundation, though remaining open to and respectful of children from all religious faiths.
The magnificent original College buildings are set in 400 acres of parkland alongside newer arts, science, technology and other facilities. A significant proportion of the grounds is set aside for sport, a major strength at the school. At present there are 615 boys and 465 girls, of whom 220 are day pupils.
The College is a school for enthusiasts who wish to make the most of their opportunities, both in and out of the classroom.