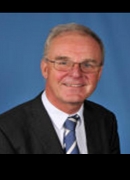 L A Crouch, BA MA PGCE
Stonyhurst St Mary's Hall is a Roman Catholic co-educational boarding and day school in the Jesuit tradition for pupils aged 3 – 13. Stonyhurst, founded in 1593, is one of the oldest Jesuits schools in the world and is set in 2,000 acres of outstanding natural beauty. The children at Stonyhurst St Mary's Hall have outstanding teaching and recreational facilities. The school has a national reputation for rugby, but, at the same time, many other boys' and girls' games flourish.
The moral and spiritual development of our pupils is at the heart of the Stonyhurst mission. Overall responsibility for the pupils' religious formation is in the care of the Stonyhurst Chaplaincy team, which consists of lay and Jesuit staff. All pupils follow a religious studies programme designed for their specific age and stage of development. The school chapel is in the centre of the building and is used daily for prayers and assemblies, and to foster the sacramental life of Stonyhurst St Mary's Hall.
All pupils receive academic tutoring through their class teachers and Playroom (head of year) staff, who meet regularly to monitor closely pupils' work and progress. The school's Scholarship record is excellent, with over 50 awards to Stonyhurst College gained in the last 6 years.
Boarders are under the care of resident Houseparents, supported by a resident pastoral team. The boarders enjoy a stimulating and wide-ranging programme of lunchtime, evening and weekend activities. Stonyhurst St Mary's Hall provides a seven-day-a-week boarding environment, in which the day pupils are able to participate to a great extent if they wish.
For further details on admissions, 11+ Academic and Music Scholarships or to arrange a visit, please contact the Admissions Secretary on 01254 826242 or email a.farrell@stonyhurst.ac.uk