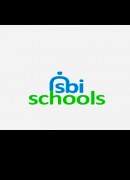 Mr Timothy J Manly, BA MSc
Hurstpierpoint College is a fully co-educational school situated in beautiful countryside just 25 minutes drive south of Gatwick airport. The school offers weekly boarding, flexiboarding and day places and its facilities for academic study, sport and the creative and performing arts are outstanding. A summary of the excellent recent report on Hurst produced by the Independent Schools' Inspectorate can be found on the College's website, www.hppc.co.uk
Visitors to the school almost invariably comment upon the friendliness, energy and ambition of the place. Whilst it is true that the school has magnificent buildings and outstanding facilities for sport and the creative and performing arts on a beautiful 140 acre campus, it is the spirit and vitality of the place which create the greatest impact.
We believe that Hurst is a very special school and that we genuinely offer our boys and girls an education for life.  We expect our pupils to enjoy their time here, to thrive and to excel. They join strong communities and take away memories which they will value over the years ahead.  However underpinning everything we do is the knowledge that school is not an end in itself but a preparation for the future. Our overriding focus is therefore to ensure that when our pupils leave, they are ready for the challenges that lie ahead and properly equipped to make a success of life.  We passionately believe that all our pupils must be given every opportunity to achieve the best grades they can.  That we have done the best by all our boys and girls academically regardless of their academic ability is, for Hurst, non-negotiable.
We also work hard to foster the life-long love of learning so essential to thrive in an increasingly competitive and changing world.  Our pupils develop skills and qualities that will turn their paper qualifications into success; skills such as problem-solving, analysis, communication and persuasion. These, along with those great qualities of confidence, self-reliance, perseverance, openness to new ideas and a readiness to take initiative, will enable our pupils to achieve where others might falter.
Pupils are supported throughout their school career by personal academic and pastoral tutors. The school's academic week runs Monday to Friday and provides a strong programme of sports and activities, both during the week and on Saturdays. Academic attainment is high, and examination results are good.